Medical Memberships are an excellent option for business owners in Northwest Florida because they provide affordable healthcare options for employees. A Medical Membership, paired with a high deductible health insurance plan, can save businesses money by lowering monthly premiums while still providing employees with excellent care.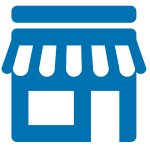 Membership options are a fantastic way to provide employees with excellent benefits while keeping an eye on the bottom line. Plus, Medical Memberships can help employees take control of their overall health without spending a small fortune.
ProHealth offers 3 different membership packages to businesses, so you can choose the options that are best for you. We work closely with all of our clients to find the ideal solution for your healthcare costs. Memberships include unlimited access to the ProHealth clinics, a $0 – $12 copay, discounts on labs, discounted B12 shots, free flu shots, and much more! Employees can also add their family members for a $0 sign up fee.
Medical Membership Fees & Terms
Starting at $45
per month/per person
Membership fees:
Starting at $45/month/person
$0 copay/visit
Minimal registration fee (applies unless year is paid in full at time of sign-up)
Membership terms:
Must give a credit card or allow bank draft
Minimum 6-month contract is required
Services not included: Cancer treatment, MRIs (Magnetic Resonance Imaging), ultrasounds, heart attack treatment, stroke treatment, X-rays, broken bone treatment and HIV (Human Immunodeficiency Virus) treatment
Covered Medical Care Services
Basic healthcare services provided for:
(additional fees may apply)
Colds, sore throat, fever
Flu-like symptoms
Minor emergencies
High blood pressure
Children's health (age 2+)
School and sports physicals
Diabetes management
Anxiety
High cholesterol
Women's health
Arthritis, joint pain
Minor laceration repair
Acute and chronic care
And much more!
Medical Membership Benefits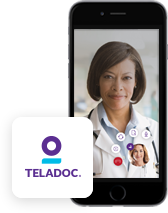 Among the many benefits of having a ProHealth Medical Membership is that becoming a member gives you exclusive access to a worldwide network of licensed medical professionals and specialists. These physicians can meet with you one-on-one, anytime, anyplace. Sign up with ProHealth Medical Membership and you'll get to log in to your very own patient portal through Teledoc. Teledoc provides on-call doctors to speak with you via phone, Internet or app.
With just your phone, you can discuss your symptoms, address your health concerns, and determine a treatment plan with a highly-trained physician or specialist. They will be able to help get your health back on track without the need for an in-person office visit and they can even call your prescription into your local pharmacy!
Medical Memberships for Individuals
ProHealth Medical Memberships are also available to individuals and their families.
Employment, DOT, & Sports Physicals
We offer individual, employment, and Department of Transportation (DOT) physicals.
Occupational Health Services for Businesses
We offer DOT physicals and drug testing, onsite collection, rapid drug tests, and more!
Contact Us
Contact us to find out more about medical memberships and plan options!
Phone: 850-910-0042
Email: BillM@ProHealthFL.com